How does it work?
Our service provides seamless and secure email-to-text and text-to-email communication.
There is no need to adopt a new number. We enable texting to your landline office number, so all you need to do is update your website and social media to "Call or Text." It is possible you are already missing text messages from prospective customers.
With MessageLeap, there are no additional apps involved. Once you've joined our service, you simply send the message as you would any other email.

It is received on your client's phone in their native texting app.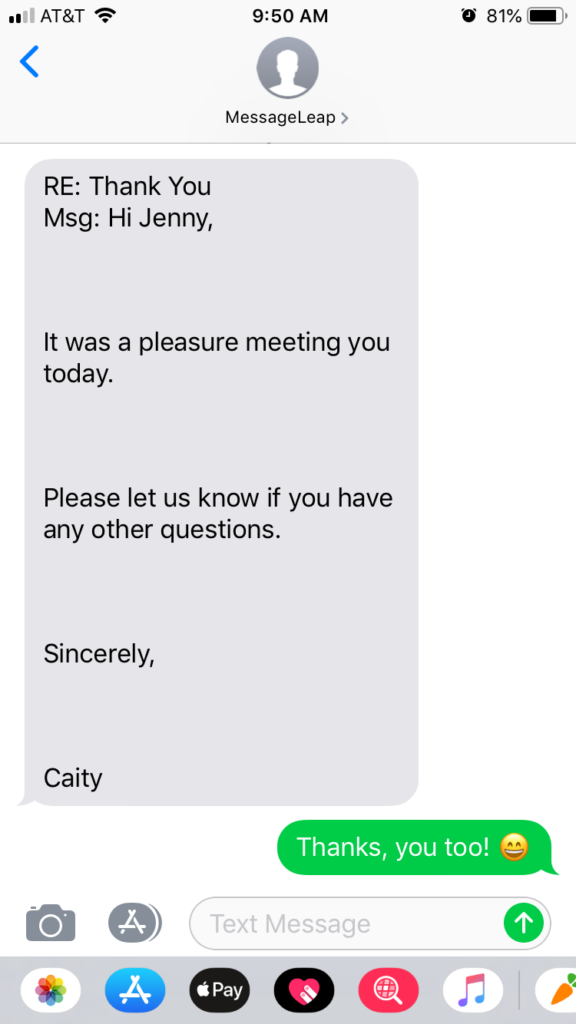 They will be able to read and reply just like any other text message, and their response will be received promptly in your email inbox. Both parties can also send and receive images and emojis as they would with any other text or email.

Ready to request a demo?